PNEUMATIC PUMPS FOR CORROSIVE LIQUIDS
BX81 – METAL DIAPHRAGM PUMPS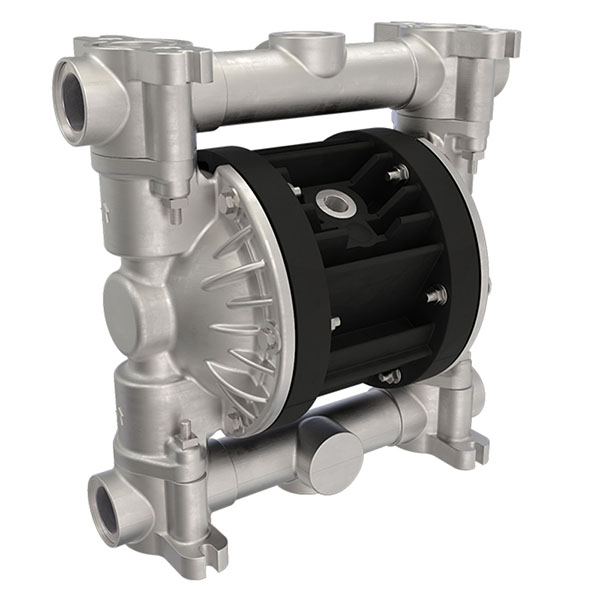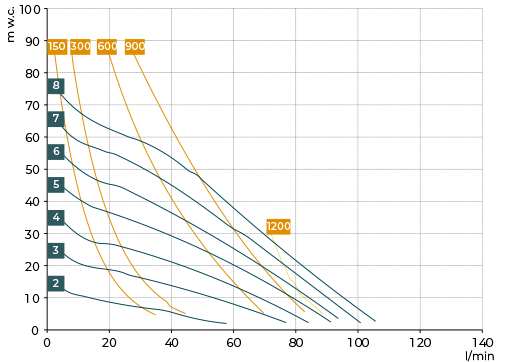 | | BX81 |
| --- | --- |
| Pump casing material | ALUMINIUM, AISI 316 L |
| Diaphragms material | PTFE (fluid side), NBR-EPDM-Hytrel-Santoprene (air side) |
| Balls material | PTFE, AISI 316, EPDM, NBR |
| Max flow | 110 l/min |
| Max head | 80 m w.c. |
| Max negative suction head | 4 metri |
| Max negative suction head meters | 9.5 metri |
| Suction and delivery connections | G 1 f o DN 25 |
| Air connections | G 3/8 f |
| Air pressure | 8 bar max |
| Max diameter of suspended solids | 4 mm |
| Max liquid viscosity | 25.000 cps |
| Net weight | 7 kg (ALU), 10.6 kg (AISI 316) |
| Noise level | dB (A) 70 |
| Max temperature | 95°C |
| Atex certification | II 3/3G D IIB T 135°C (Zone 2) II 2/2GD c IIB T 135°C (Zone 1) |
BX performances refer to tests with cold, clean water with a density of 1000 kg/m³ (ISO9906) and to pumps with immersed suction and free delivery outlet.
BX81 pneumatic pumps are characterised by their extremely small size. Their compact dimensions make them particularly suitable for installation in industrial equipment where it is necessary to handle small quantities of fluid in confined spaces. The square shape of these double diaphragm pumps is perfect for use in awkward environments, unusual positions or places that are hard to access, such as installations in batteries, installations in centralised distribution cabinets, bench-top or ceiling-mounted installations (situations that are very common in the chemical sector, in the handling of inks and paints, in printing machines and in oil circuits). BX AODD pumps also have the possibility of having split manifolds (two suctions and two deliveries).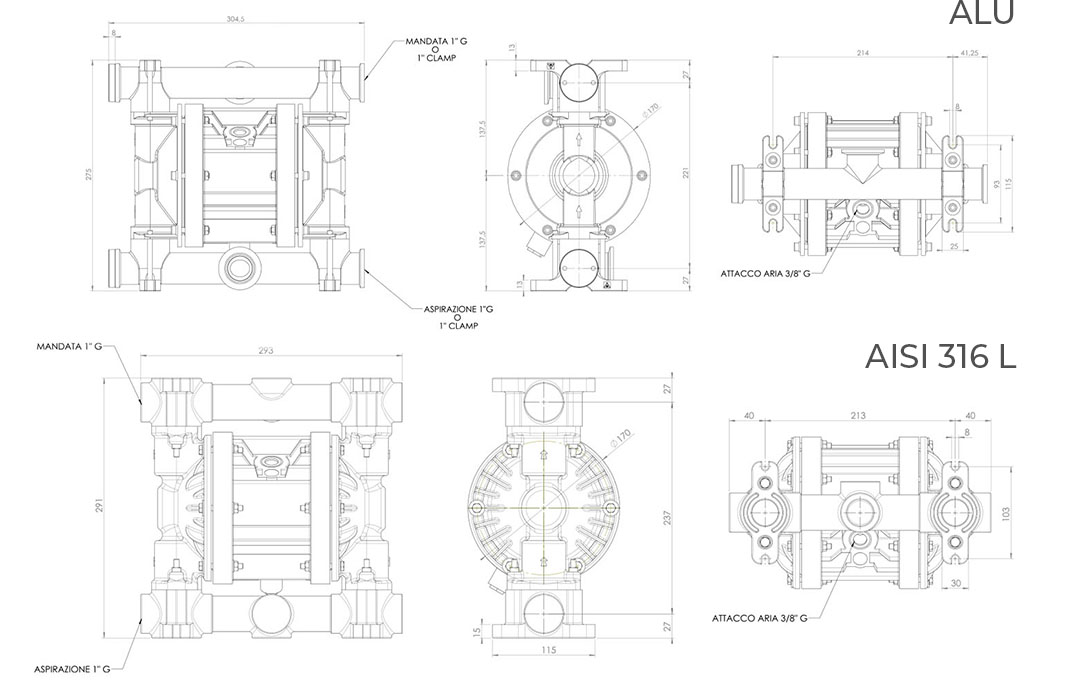 ATEX PUMPS FOR EXPLOSIVE AREAS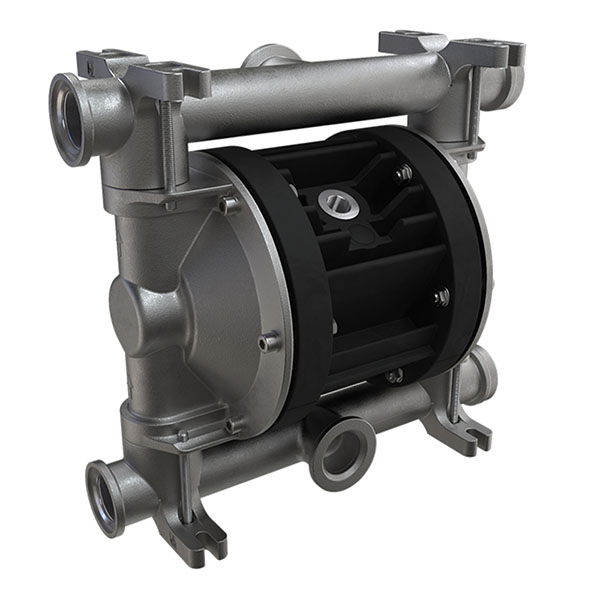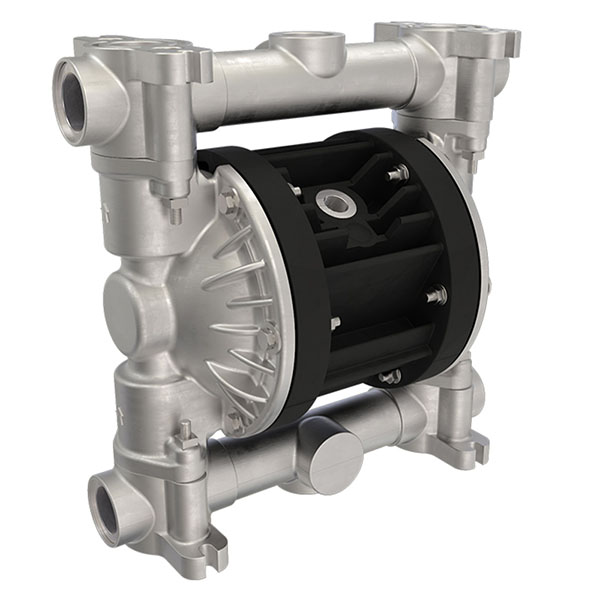 BX81 pneumatic pumps hold Atex Approval for use in environments where there is a risk of explosion. The pumps are manufactured to be explosion-proof in compliance with Directive 2014/34/EU according to the harmonised European standards EN-60079-10 and EN 1127-1. It should be remembered that, first and foremost, the user of the equipment is responsible for classifying its area of use, while the manufacturer is responsible for identifying the certification class of the pump manufactured and applying the relevant ATEX marking. To meet all the requirements of the various Zones, BX81 double diaphragm pumps are available in two different versions:
ATEX ZONE 1 –

VERSION BY REQUEST

ATEX ZONE 2 – STANDARD VERSION



BX series double diaphragm pumps are available, by request, in a special conductive version for use in "Zone 1 – Zone 21". ATEX marking available:
 

II 2G Ex h IIb T4 Gb

II 2D Ex h IIIB T135°C Db X




All standard versions of BX series diaphragm pumps are suitable for use in "Zone 2 – Zone 22" (presence of gas and flammable powders). ATEX marking available:




II 3G Ex h IIB T4 Gc

II 3D Ex h IIIB T135°C Dc X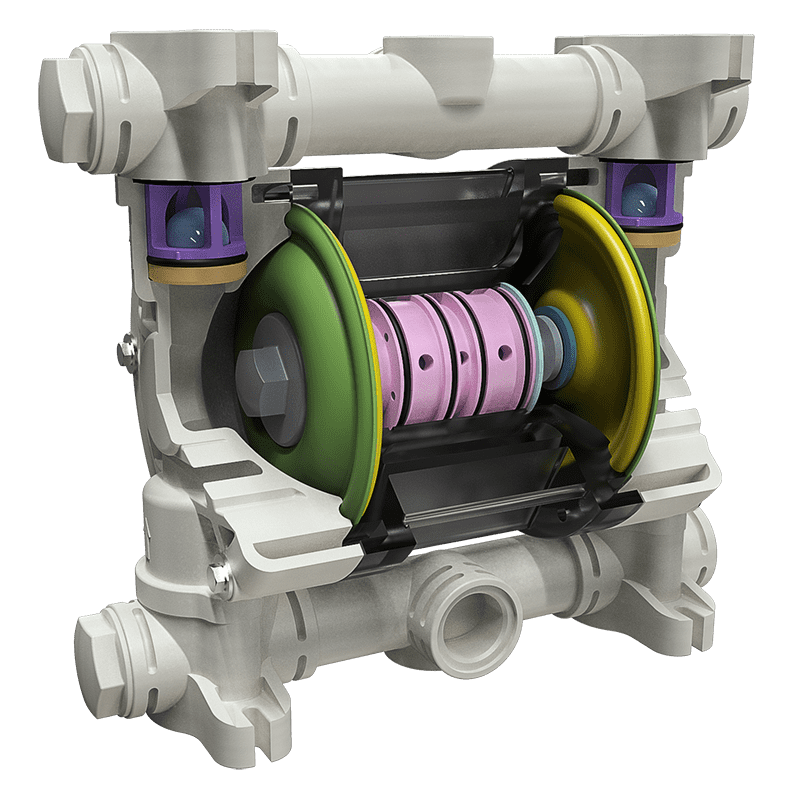 The construction principle of Savino Barbera double diaphragm pumps allows the problem-free pumping of dense, flammable or viscous liquids. Regardless of the liquid handled, BX aodd pumps always have an adjustable flow rate and head. They can run dry and can be installed in potentially explosive areas (requiring Atex Certification) or in particularly humid environments. Their internal exchanger (the device that introduces compressed air into the pump) is already lubricated: the air supply does not need to be lubricated and must, on the contrary, be dried and free of impurities (such as oil, dust and condensation).
AODD pump OPTIONAL FEATURES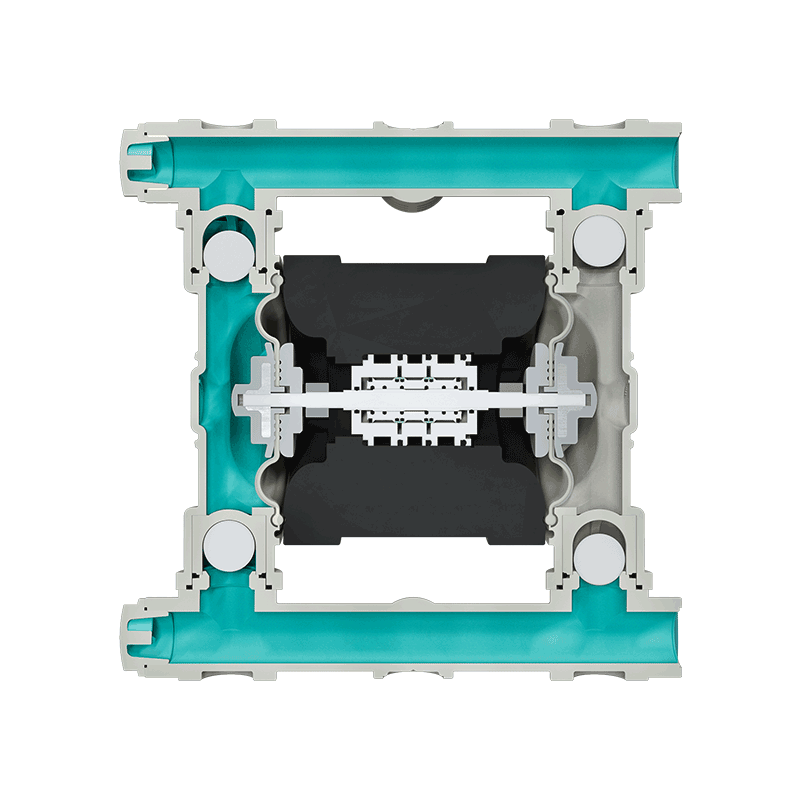 Our range of double diaphragm pumps includes numerous optional features and accessories:
Air regulation kit (filter, reducer, bracket, pressure gauge, hose, tap and fittings).
Shock absorber (to minimise flow pulsation).
Split manifolds (two suctions and two deliveries).
Assembly in three different positions for both delivery and suction.
Trolleys for portable versions (on which the diaphragm pumps can be mounted).
Flanged connections in PP, PVDF, ALU, AISI 316 (DN15 → DN80).
BX metal PUMPS – FURHTER MODELS

BX15
Max flow-rate 17 l/min

BX30
Max flow-rate 35 l/min

BX50 
Max flow-rate 60 l/min

BX81 
Max flow-rate 110 l/min

BX100
Max flow-rate 160 l/min

BX150
Max flow-rate 220 l/min

BX251
Max flow-rate 340 l/min

BX502
Max flow-rate 600 l/min

BX503
Max flow-rate 800 l/min