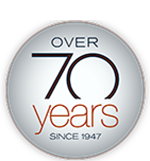 CORROSION RESISTANT
PUMPS AND MIXERS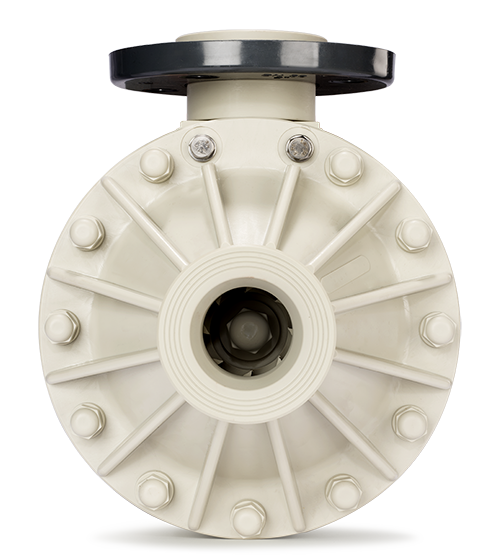 CORROSION RESISTANT
PUMPS AND MIXERS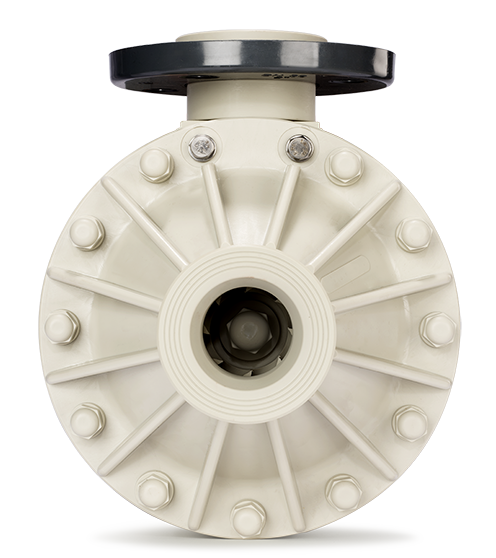 If you have to pump aggressive liquids, distribute chemicals, mix industrial water, transfer hazardous acids or handle corrosive fluids, then our pumps and mixers are the perfect solution to your requirements. Our products are completely resistant to corrosion.
VERTICAL CHEMICAL PUMPS
Vertical centrifugal pumps for industrial waters and corrosive liquids, even slightly charged liquids. Thanks to construction without standard measurements, Savino Barbera vertical centrifugal pumps adapt to all depths (from 200 to 3000 mm). Maximum flow rate: 200 m³/h. Maximum head: 55 m w.c. Made entirely of corrosion-resistant plastics: PP, PVC, PVDF.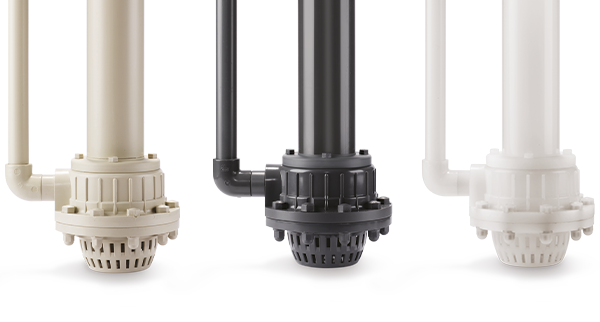 Savino Barbera pumps and mixers are made of corrosion-resistant thermoplastic materials (PP, PVC, PVDF). Our machines are made entirely of acid-resistant plastic, while the few metal components necessary are protected by technical polymer coatings. As a result, there are no metal parts in direct contact with aggressive liquids. Less metal, less corrosion, fewer problems.
HORIZONTAL CHEMICAL PUMPS
Horizontal centrifugal pumps for pumping aggressive liquids and acids. Savino Barbera horizontal chemical pumps are close-coupled and characterised by the presence of an anti-acid mechanical seal suited to chemical applications. Maximum flow rate: 200 m³/h. Maximum head: 55 m w.c. Made entirely of corrosion-resistant plastics: PP, PVC, PVDF.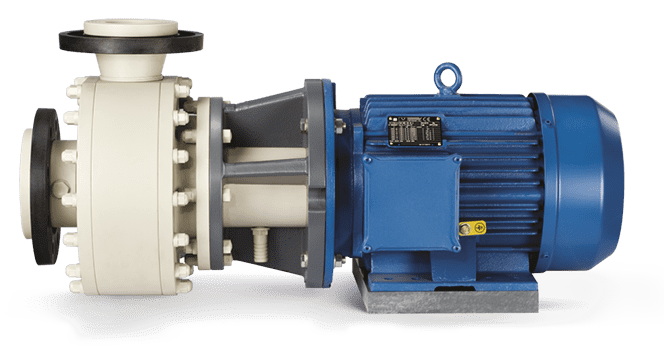 The modular concept of our custom-made products enables us to supply machinery suited to numerous non-standard systems or applications. Savino Barbera plastic equipment is available in a range of different construction variants, meaning that they can be installed in the most varied industrial processes.
INDUSTRIAL MIXERS
Top-entry flange mount mixers, direct drive or coupled to gearmotors. For installation in tanks at atmospheric pressure. High, medium and low speed. Custom-made up to a maximum length of 3500 mm, they can be fitted with 4, 6 and 8-pole motors. With marine impellers, axial turbines with inclined blades, folding metal impellers, high-efficiency impellers. Corrosion-resistant plastic materials (PP, PVC, PVDF) and metal.

Savino Barbera pumps and mixers are made of corrosion-resistant plastic, with just a few essential elements that can easily be removed and repaired. Spare parts are always available, even years after the original supply. Moreover, usually their maintenance requires no special skills or abilities.
MAGNETIC PUMPS
Magnetic drive pumps for corrosive, toxic or hazardous acids, used in the chemical, petrochemical and pharmaceutical sectors. MD & BM magnetic pumps are suitable for use only with aggressive liquids with no solids (especially those made of metal). Pumps with magnetic coupling are available in corrosion-resistant plastic (PP and PVDF) and metal (AISI 316, HASTELLOY). Maximum flow rate: 135 m³/h. Maximum head: 48 m w.c.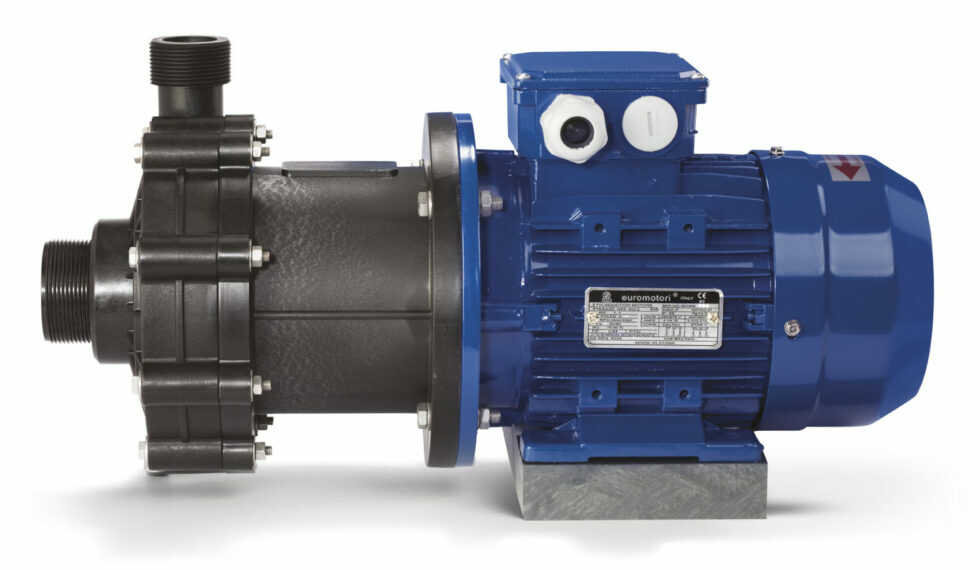 The construction materials used on our products are chosen strictly in relation to the corrosive fluid handled. To select the correct model of anti-corrosion pump or mixer, it is always advisable to rely on the expertise of those who have been making this selection for years. Our experience continues to be a decisive added value, especially when handling critical liquids.
DIAPHRAGM PUMPS
Air-operated double diaphragm pumps. For use with viscous liquids, abrasive or flammable fluids, oils, paints, inks, fuels, liquid foods and pharmaceuticals. Made of plastic material (PP, ECTFE, PVDF) and metal (stainless steel and aluminium). Maximum flow rate: 800 l/min. Maximum head: 8 bar.

Savino Barbera pumps and mixers are compatible with countless corrosive chemicals. Some examples: sulphuric acid, ferric chloride, hydrochloric acid, sodium hydroxide (caustic soda), chromic acid, sodium hypochlorite, seawater, phosphoric acid, brine, nitric acid, ammonia, hydrogen peroxide, fuels, AdBlue, urea, hydrofluoric acid, detergents, solvents, fertilisers… And your liquid, of course!
OTHER PRODUCTS
In addition to its traditional corrosion-resistant plastic pumps, Savino Barbera also produces other equipment for chemical liquids, for the various requirements of industrial plants: drum and barrel pumps, descaling pumps for chemical washing and plastic-coated nuts and bolts for aggressive environments in general.