HORIZONTAL CHEMICAL PUMPS
SAVINO BARBERA MECHANICAL SEAL
CORROSION-RESISTANT SEAL FOR CHEMICAL APPLICATIONS AND INDUSTRIAL LIQUIDS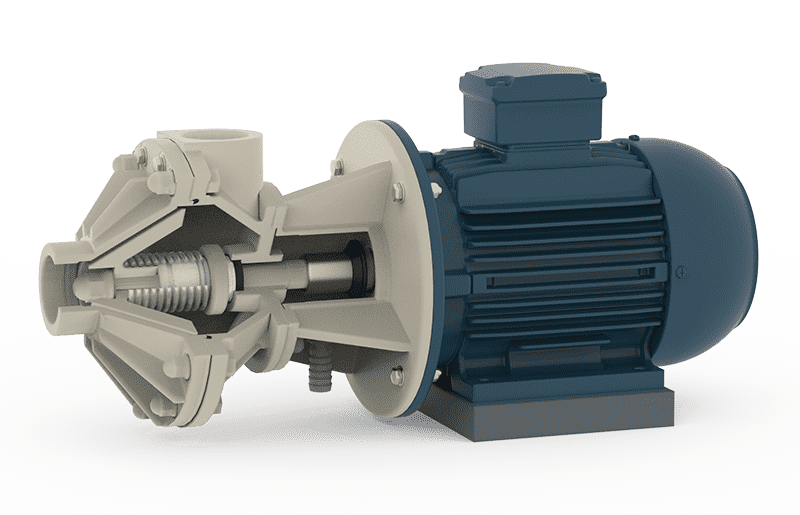 The mechanical seal that we have been manufacturing for years for our horizontal chemical pumps is designed to be totally resistant to corrosion and wear and tear. It is a seal for rotating shafts suitable for working with most aggressive liquids and industrial fluids, and it is the element that really sets our horizontal pumps apart from the rest. Its simple operation is really disarming: two opposing rings, which remain constantly in contact thanks to the axial thrust of a spring, develop the sealing effect. Furthermore, the Savino Barbera mechanical seal does not require any particular adjustment or setting to be used or mounted: it's harder to describe it than to use it!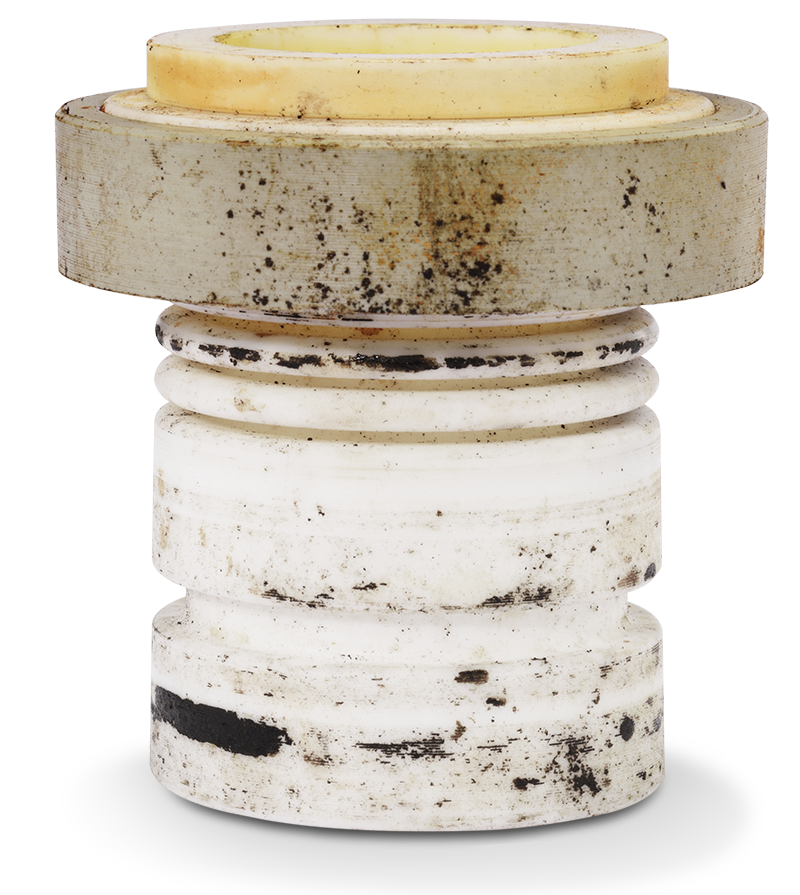 Compatible with abrasive liquids and corrosive fluids
Free from metal wetted parts by pumping liquids
No need for special adjustments or settings
Internal assembly with self-cleaning effect
Direct flushing with the liquid pumped
Excellent tribological response, even in severe conditions
Easily convertible into a double mechanical seal
THE TWO POSSIBLE VERSIONS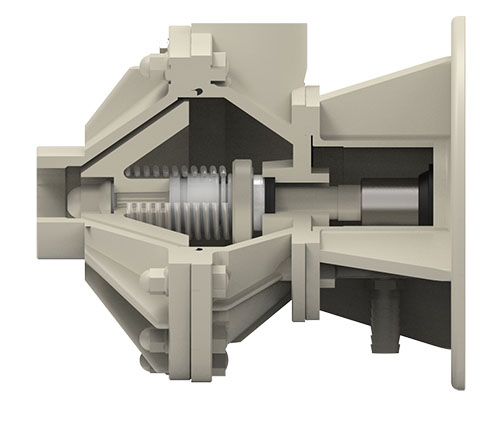 The standard version Savino Barbera mechanical seal is a single seal, balanced and flushed by the liquid being pumped. It consists of a few essential elements: a spring coated in corrosion-resistant plastic, a PTFE bellows and two sliding rings (usually made of Ceramic or SiC). Its adjustment-free structure makes it very easy to assemble and disassemble, even after years of service, and without any special skills or tools. Its robust construction and the use of chemically inert construction materials make it suitable for use not only with corrosive acids but also with slurries and abrasive liquids.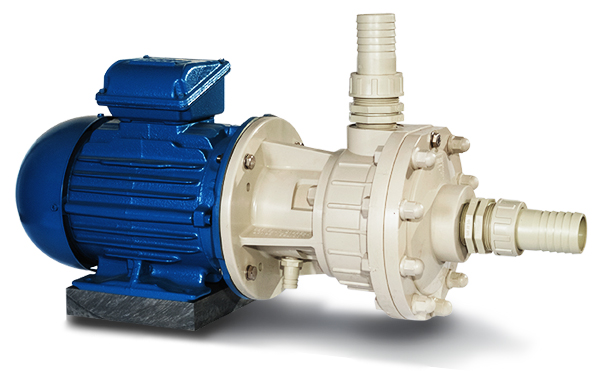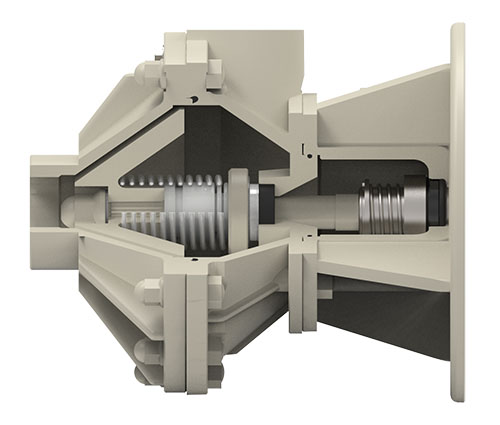 Savino Barbera horizontal pumps are also available with a double mechanical seal. They can also be easily transformed into this configuration without any particular intervention, by simply adding the secondary seal and the flushing fittings. In this special arrangement, the traditional features of the single mechanical seal are combined with the advantages of an additional seal on the atmosphere side. This solves the problems that could arise with a single mechanical seal in the event of risky operations: vaporisation of the liquid film, risk of the faces becoming stuck together, crystallisation of the liquid being pumped.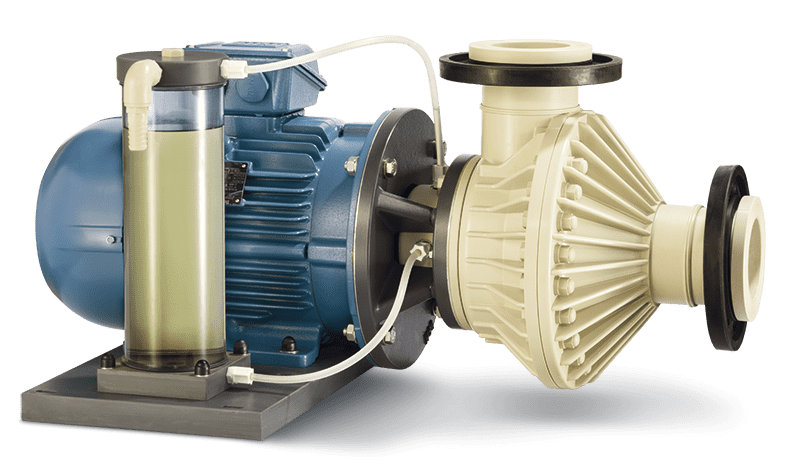 CHEMICALLY-RESISTANT PUMPS AND MIXERS